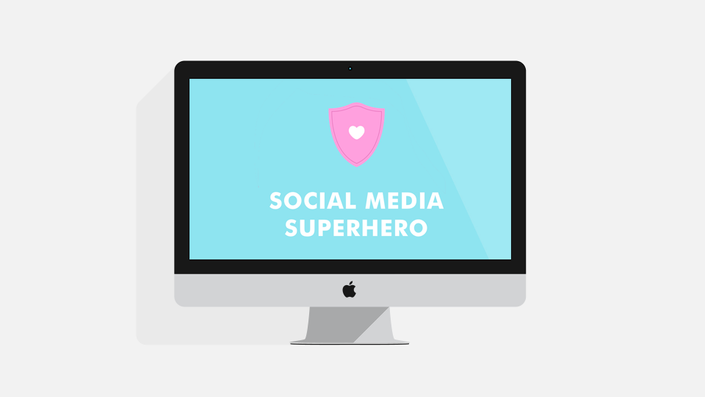 Social Media Superhero
Game-changing strategies so that you can grow your community and authority on social media
<!-- window.location = "http://www.melyssagriffin.com/_p/sp/social-media-superhero/" //--> /*<!--[CDATA[*/window.olark||(function(c){var f=window,d=document,l=f.location.protocol=="https:"?"https:":"http:",z=c.name,r="load";var nt=function(){ f[z]=function(){ (a.s=a.s||[]).push(arguments)};var a=f[z]._={ },q=c.methods.length;while(q--){(function(n){f[z][n]=function(){ f[z]("call",n,arguments)}})(c.methods[q])}a.l=c.loader;a.i=nt;a.p={ 0:+new Date};a.P=function(u){ a.p[u]=new Date-a.p[0]};function s(){ a.P(r);f[z](r)}f.addEventListener?f.addEventListener(r,s,false):f.attachEvent("on"+r,s);var ld=function(){function p(hd){ hd="head";return["<",hd,"--><!--",hd,"-->&lt;",i,' onl' + 'oad="var d=',g,";d.getElementsByTagName('head')[0].",j,"(d.",h,"('script')).",k,"='",l,"//",a.l,"'",'"',"&gt;<!--",i,"-->"].join("")}var i="body",m=d[i];if(!m){ return setTimeout(ld,100)}a.P(1);var j="appendChild",h="createElement",k="src",n=d[h]("div"),v=n[j](d[h](z)),b=d[h]("iframe"),g="document",e="domain",o;n.style.display="none";m.insertBefore(n,m.firstChild).id=z;b.frameBorder="0";b.id=z+"-loader";if(/MSIE[ ]+6/.test(navigator.userAgent)){ b.src="javascript:false"}b.allowTransparency="true";v[j](b);try{ b.contentWindow[g].open()}catch(w){ c[e]=d[e];o="javascript:var d="+g+".open();d.domain='"+d.domain+"';";b[k]=o+"void(0);"}try{ var t=b.contentWindow[g];t.write(p());t.close()}catch(x){ b[k]=o+'d.write("'+p().replace(/"/g,String.fromCharCode(92)+'"')+'");d.close();'}a.P(2)};ld()};nt()})({ loader: "static.olark.com/jsclient/loader0.js",name:"olark",methods:["configure","extend","declare","identify"]}); /* custom configuration goes here (www.olark.com/documentation) */ olark.identify('7890-286-10-3896');/*]]&gt;*/ &amp;amp;lt;a href="https://www.olark.com/site/7890-286-10-3896/contact" title="Contact us" target="_blank"&amp;amp;gt;Questions? Feedback?&amp;amp;lt;/a&amp;amp;gt; powered by &amp;amp;lt;a href="http://www.olark.com?welcome" title="Olark live chat software"&amp;amp;gt;Olark live chat software&amp;amp;lt;/a&amp;amp;gt;
Hey Superhero, do you want to grow an authentic following on social media, full of people who love your work?
Are you eager to learn how to get more out of social media in less time? ...Because let's be honest, if you're not practicing the right strategies, you could be wasting hours!
Do you want to know the best advice for the biggest platforms, including Pinterest, Twitter, Instagram, and Facebook?
Social Media Superhero covers all that and more, pal!

Course Curriculum
Downloads and Additional Materials
Available in days
days after you enroll
Q&A
Available in days
days after you enroll


Social Media Superhero started as a live online workshop that I created to help my audience craft a stronger, smarter, and more authentic social media strategy. Now, Social Media Superhero has been viewed more than 2,000 times by people all over the world.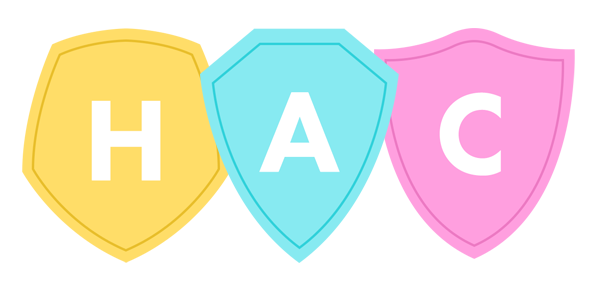 If you're struggling to create a solid online presence, grow your blog or business, and really turn social media into your new BFF (instead of that frenemy that eats up all your time!), then this class is 100% for you. You'll even learn my special HAC method, which are the three things you need to be using social media for.
Social Media Superhero is 60 minutes of material, with a 30-minute Q&A recording. It also includes a workbook and the presentation slides, so that you can take notes and begin crafting your genius ideas on paper, like the superhero you are.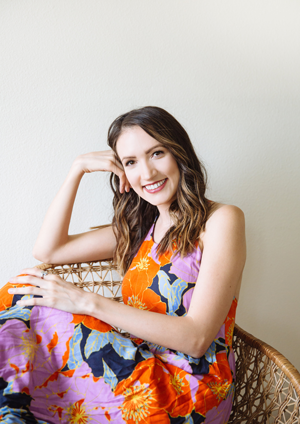 Yo. I'm your teacher, Melyssa Griffin.
I lead an ever-growing community where I help bloggers and online entrepreneurs grow their tribes and earn a full-time income online. As an e-course instructor, I've taught more than 4,000 students. And as a business woman, I've launched multiple successful, highly profitable businesses… all using my blog and social media as the foundation. I've also been mentioned on sites like The Huffington Post, Darling Magazine, BuzzFeed, and Brit+Co.
But things weren't always so sweet. Back when I started my blog, I was living on $2,500 a month as an English Teacher in Japan, feeling lost, uncreative, and bored out of my mind. What started on a whim quickly grew to become one of the most powerful decisions of my life and I'm grateful every day for this business and community I've created online.
So even if you're new to social media, have a tiny following, and aren't sure where to begin, I'll teach you my best social media systems and ideas so you get the most out of every platform.


Frequently Asked Questions
Is this a live workshop?
Kind of, yes! Social Media Superhero is a recording of a live workshop I did. It's nearly TWO hours of social media assistance, tips, and a Q&A all jam-packed into a recording that you have lifetime access to. Woo!
How long do I have access to the course?
How does forever sound? After enrolling, you have unlimited access to this course for as long as you like - across any and all devices you own.
Do you offer any refunds or guarantees?
You bet! If for some reason you don't love Social Media Superhero, then send us an email within 30 days and we'll gladly give you a refund.