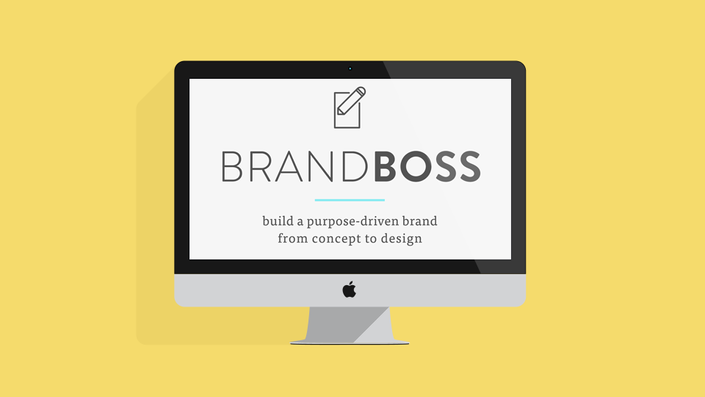 BrandBoss
A course for bloggers who want to clarify their vision, get noticed, and learn to design their own graphics.
Do you want to carve out a defined niche for your blog that doesn't confuse you every time you sit down to write?

Do you want to create drop dead sexy lookin' graphics for your site and blog posts?
Do you want to grow your following, authority, and authenticity like a freakin' pro?
BrandBoss is your golden ticket to a recognizable blog that increases your readership, shows people how darn awesome you are, and sets you apart from everyone else.
Sound good? Let's boogie.


If you're anything like I was when I first started my blog, then your branding may be a liiiiiittle all over the place. It's all good, yo, we've all been there.
But if you really want your brand to stand out and attract the right people to your site, then it's high time you invested in learning how to do it. You with me? FIST BUMP!
In my live online workshop, BrandBoss, I'm teaching you exactly how to create a brand that stands out to your ideal audience (oh, and who your ideal audience even is), increases your authority, tribe, and authenticity, and gives you the design skills you need to actually create your own branding materials (without needing to hire a designer!). Say whaaaa?
Can't make it live? I gotchu. Even if you can't join us, each session will be recorded and added to our course site here. You'll have lifetime access to view each video and download any materials.
I just finished Brand Boss this morning and I loved it. It's literally given me all the tools to really bring my brand together and get it on point going forwards!
-Lauren of Lauren Caris Cooks
What will you learn in BrandBoss?


Glad you asked, friend. BrandBoss is divided into three parts, about an hour in length each.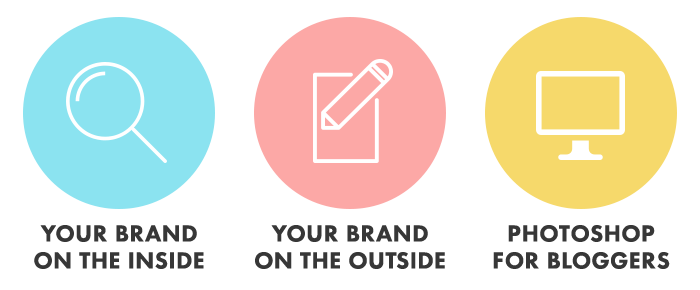 In Part 1, "Your Brand on the Inside," we're going to dig deep into who you and your brand really are. Who do you serve? What kind of value do you provide them? We're also going to decide how you want to be perceived, how to set yourself apart from competitors, and how to choose a focus you love, even if you have 1.7 zillion ideas.
In Part 2, "Your Brand on the Outside," I'm going to teach you how to take everything from Part 1 and turn it into a visual brand. We're going to learn how to choose a color and font palette, what your photos and copy say about your brand (and how to do 'em better!), and how to breed consistency so that people start noticing your stuff e-ver-y-where.

In Part 3, "Photoshop for Bloggers," we're putting it all together! It wouldn't do you any good to learn all about your brand and then not be able to create your own graphics for it, ya dig? In this session, I will be showing you the basics of Photoshop so that you can stop feeling mystified by this glorious program. You'll learn how to create Pinterest graphics, social media icons, sidebar images, blog headers, and more.

Altogether, BrandBoss is literally everything you need, from start to finish, to build a ridonkulously epic brand. Each session is about one hour long, with time for Q&A at the end of each session. If you care about growing a brand that people care about, share, follow, and adore, then BrandBoss is for you, pal.
Your Instructor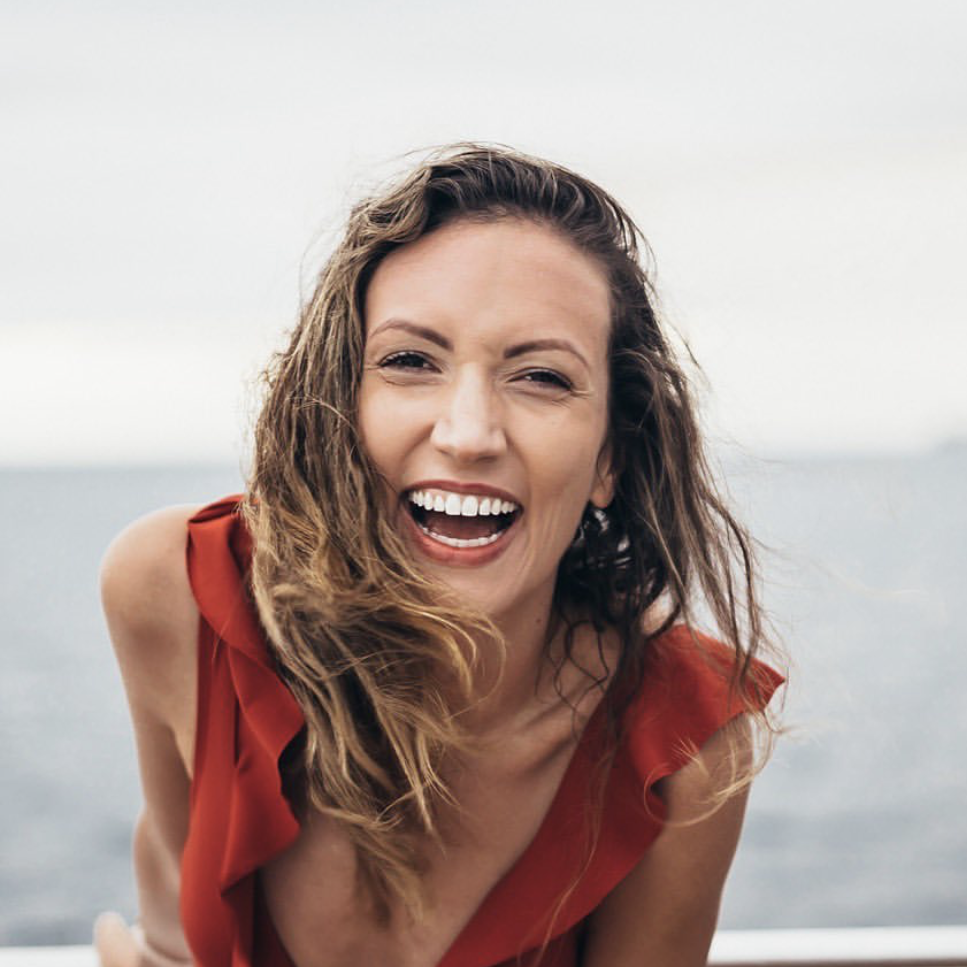 Melyssa is an online course instructor, coach, speaker, and business strategist. She has taught thousands of entrepreneurs how to start and grow their business in alignment with who they are as a person. She turned her hobby blog into a multi-million dollar business, and her greatest joy comes from showing people how to live boldly and create a life beyond their wildest dreams.
Who is BrandBoss for?

This course is for you if...
You're a blogger or solopreneur, and like glitter in a preschool, you feel like your branding is ALL over the place.

You need help figuring out who the heck your "ideal audience" is and how to choose a focus for your site.

You wish you knew how to create pretty, head-turning graphics in Photoshop, but every time you open the program, you just want to throw your computer out the window.

You HEAR everyone talk about why branding is important, but you're stumped on what that actually means for you. How in the world can you create a consistent brand that feels like *you*?

You want to DIY your brand without having it look like you DIYed it. Ya feel me?
This course isn't for you if...
You're a designer or branding coach. What are you doing here? Get back to work! Just kidding, I love you. But f'real, this course is probably not for you.

You prefer to hire graphic designers and brand strategists for every little thing. Also see: gazillionaire.

You've been blogging for a few years and already have a strong grasp on your branding.
Frequently Asked Questions
When does the course start and finish?
It starts and ends whenever you want! BrandBoss was a class that I taught live online in October, but whether you made it live or not, you have lifetime access to the videos, downloads, and all course materials. I gotchu.
Do I need Photoshop to take this class?
1/3 of the class will be teaching you how to use Photoshop, but if you don't currently have the program, then no sweat! Since you have lifetime access to BrandBoss, you can always watch the Photoshop tutorials later on after signing up for Photoshop. By the way, did you know Photoshop is only $10/month? For real!
This course is closed for enrollment.